8 Questions to Ask Yourself Before Committing to a Virtual Solution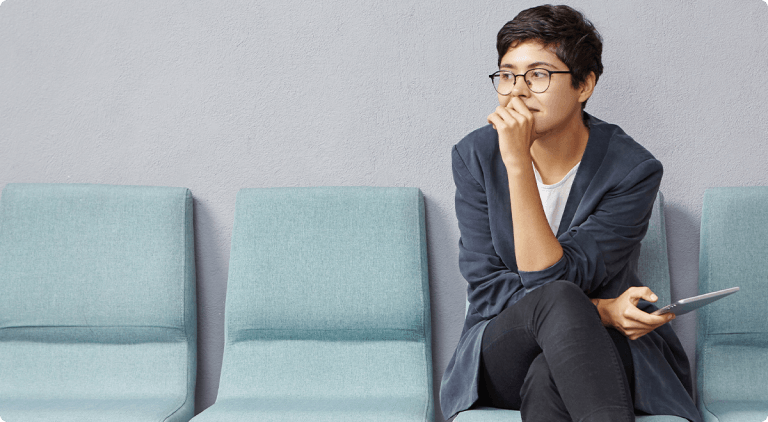 With so many remote monitoring and "virtual consultation" tools out there claiming to be "the best," "the latest," or "the original," it can be hard to determine which is the real deal. As you start to evaluate options for bringing your practice online and expanding your offerings to new and existing patients, here are a few questions to ask yourself before deciding.
Q1: Is it easy to use?
This should take into consideration yourself, your team and your patients. After all, it's the purpose of technology to improve your practice's operations and make it easier to deliver the care you want to provide. Requesting a demo or log in can be a great place to start.
Q2: How often is the tool improved or enhanced?
Will it stand the test of time? If you want to invest in "cutting-edge" solutions, you don't want them to be outdated in 6 months. When it comes to the tool(s) you're most interested in, ask your representative how often the company pushes updates live or when and what the last major update was. This will give you a better idea of how committed they are to enhancing the product.
Q3: Does it have AI-powered automations?
It's the 21st century and there are so many advancements, AI included, that give you the control you want for your treatment recommendations, while still automating repetitive functions. Make sure the solutions you select include advanced AI solutions that ramp up accuracy, and save you time.
Q4: What do customers say about the product?
Online reviews are a powerful tool in practice selection, but also in telling the truth about how a product performs. Search the solution's patient-facing app in the App Store. The posted reviews will give you an idea of how user-friendly and useful the system is for patients.
Q5: Are there any hidden costs?
Don't be discouraged by sticker shock. Different pricing structures and promotions can hide fees that may be more transparent with other companies or solutions. Consider the cost holistically for any devices, apps, subscriptions, etc. that may be needed. Don't forget to ask about what else you may need to get started, which can uncover unanticipated expenses.
Q6: Is it secure?
Protecting your patients' privacy should be just as important to your orthodontic solution as it is for you and your team. Look for products that promote not just a "secure" solution, but one that is "HIPAA-compliant." The terms are not mutually exclusive.
Q7: Do they offer other products for your practice?
It's a struggle to manage countless individual platforms. Between logins, reporting and billing, it's hard to keep up with each individual "dashboard" and some can get forgotten. Before choosing your tools for your orthodontic or dental practice, it's a good idea to learn about the solutions they provide to determine if they can help you in more than one area of your business. Overall, this can centralize your view, control of your practice expenses and create a more simplified workflow.
Q8: Does the solution come with support?
Quality client and patient support is invaluable as you look for differentiations between one product and another. Be sure to ask if support is provided initially or for the lifetime of the product. Many companies put resources into helping you get started, but then minimize support to reduce expenses. Look for a partner in your virtual practice who can provide resources not just to help you use the product, but also to help onboard patients and provide a better level of care.
AD_COR_WB_Blog - 8 Questions to Ask _033_01_rd_A_MF_en