8 Ways to Attract New Patients to Your Practice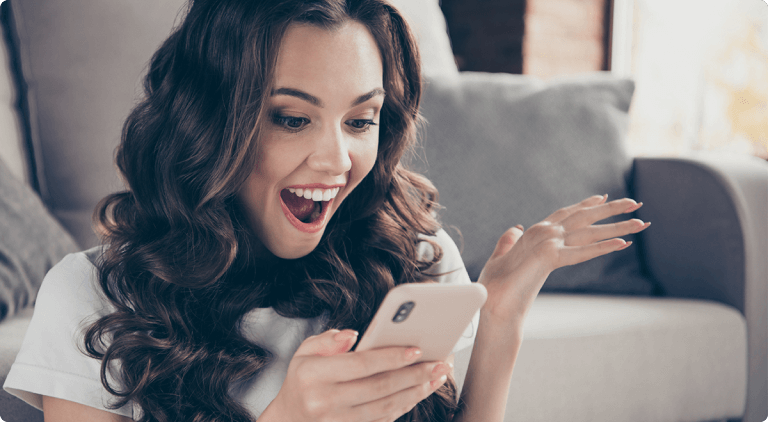 How will your practice adapt in 2021 to meet your growth goals? How will you attract customer to grow your orthodontic or dental practice? According to data from the ADA Health Policy Institute, 98% of dental offices are now open, and patient volume is at 71% of pre-COVID-19 levels as of July 2020. This signals that competition is steep to capture your fair share of new patient.
Here's what our experts at DentalMonitoring recommend to ensure your practice keeps growing:
Reviews from satisfied patients not only act as a trusted testimonial for potential new patients, but also increase your SEO (search engine optimization), making it easier for patients to find you when searching online. Around 90% of consumers are influenced to buy products or services purely by reading reviews online, making this an important step towards bringing in new business. You can ask for reviews on sites such as Google, Yelp and Healthgrades. Once these reviews are submitted, it's great to also put them on your website home page!
2. Incentivize Referrals:
Your happy, existing patients are your greatest ambassadors. Consider creating a referral program where existing patients receive an incentive after their referral completes their first appointment. These incentives could be something such as a free whitening, a certain amount of dollars off their next visit or even a gift card.
3. Offer Virtual Appointments:
Utilizing this type of technology provides a way for patients to schedule an appointment and meet you virtually prior to coming into the office following a shift in patient expectations post-COVID. Make sure to choose a robust platform with data privacy compliance.
SmileMate is our HIPAA- & GDRP-compliant solution that provides secure virtual consultations to assess new and returning patients' oral conditions. It offers a website integration that is easy-to-use for patients to communicate with you and your practice via email and video.
4. Optimize Your Website:
1. Now more than ever, your website is your first impression to prospective patients. What does your website currently say about you? If you've been putting off revamping a tired, older website- consider the effect this may be having on your business. According to Adobe, 38% of people will stop engaging with a website if the content/layout is unattractive. That's a big chunk!
Is your website also optimized for mobile? You want to make it as easy as possible for patients to schedule appointments and learn about your practice.
There's many resources out there to start learning the basics of critical elements a homepage should have and tips for usability.
5. Start Your Newsletter:
According to the ADA, 52.3 percent of adults reported they had visited the dentist every six months during the last few years. Newsletters can help raise this percentage by keeping your clinic top-of-mind for current and future patients. There are many user-friendly tools on the market to make sending a newsletter easy, such as Mailchimp and Campaign Monitor.
By sending out bi-weekly updates, you ensure patients get updates on new clinic technology or procedures, stay educated on when to schedule appointments (you can pull information from trusted sites, such as this checklist from the AAO) and are aware of any promotions you are running to encourage them to visit the clinic. This is also a great way to regularly ask for reviews and encourage your patients to follow you on social media!
Speaking of social, is your clinic active on social platforms? Social media has become the cornerstone of marketing and communications in 2020, and is a must-have for even small clinics. Notably, 75 percent of people admitted they purchased a product or service because they saw it on social media.
Social media will help you build trust, increase practice awareness and keep you top-of-mind among patients. Be personal, not clinical – this is an excellent opportunity to humanize your clinic by showcasing staff celebrations, new patient smiles created by your practice and sharing bite-sized information about the dentists and/or orthodontists who make up your clinic.
That said, social media takes work to do well. Make sure you are updating multiple times a week, responding to messages and that all contact information is current. Keeping an updated, professional social page sends the message that your clinic is well-run and engaged with its community.
Don't forget the basics of good marketing! If you have a street-visible location, put up banners and/or street signage. Make sure everyone who drives down your street is aware that there is a dental/orthodontic clinic conveniently located near their home or work.
How will you make your clinic stand out from the crowd? Understandably, many people are worried about in-office appointments during the pandemic. Offering virtual consultations and remote monitoring is a way to set yourself apart. Consider investing in a system like DentalMonitoring, that will allow help you optimize the amount of time a patient spend in the chair, based on their unique progress. By monitoring using our DM ScanBox and DM App, you can keep an eye on your patients in between appointments, and you can both can see their progress from anywhere in the world!
Now, all that's left to do is get started! Get in touch with one of our dedicated Account Executives to decide on what might be a good fit for you at
dental-monitoring.com/contactus
AD_COR_WB_Blog - 8 Ways to Attract Patients_034_01_rd_A_MF_en