Defining and Providing Patient Care at a 20-20 Level: Insights from Dr. David Walt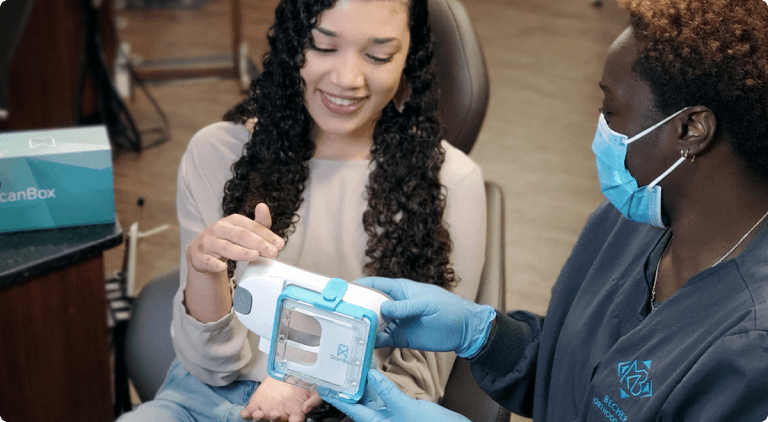 When it comes to standards of patient care, Dr. David Walt of Vaughan, Ontario, Canada, sets the bar high. His journey into orthodontics began thanks to a revelation while in dental school. During an exercise on diagnosis, Dr. Walt realized that he had an anterior open bite. Walt was confused by this finding, as he had orthodontic treatment as an adolescent. This motivated him to research his own case and learn about orthodontics in the process. From this experience, Dr. Walt decided to become an orthodontist and also to remedy his occlusion with orthognathic surgery. Walt underwent double jaw surgery while completing his orthodontic residency at the University of Colorado.
Back in Canada, Dr. Walt launched his practice from scratch. Based on his own personal experiences, he knew that he wanted to do things differently than the traditionally-minded orthodontists in his area. Young and motivated to come up with what he calls "a special and different way" of practicing orthodontics, Walt was more than up for that challenge. 7 years later, Walt has a thriving practice and is considered a leader in the industry. He is among the top one percent of Invisalign users worldwide, a faculty member for Align Technology, and he is a featured coach on yourorthocoach.com.
When it comes to his practice, Dr. Walt is staunchly pro-technology and patient oriented. Thanks to the cooperation of a dedicated team, he integrates innovative solutions to provide his patients with the best possible care and experience. In an exclusive interview, Walt expanded upon his approach and detailed how he runs "a tight ship" and how his efforts benefit his patients.
Interviewer: How do you define your work as an orthodontist?
Dr. Walt: Our role as orthodontists is not only to transform smiles; it's also to provide education to patients so they understand how teeth and jaws fit together and what we're realistically able to do. We need to be very clear from the outset about what can be done and we also provide patients with all options so that they can make informed decisions.
I: What does providing care mean to you?
W: I always want to provide the best care possible while making it as convenient as possible, and I think that the key to convenience is technology. A lot of my traditionally minded colleagues believe that orthodontics is immune to changes in the world, and I don't think that that is the case. I am a believer that in order to give patients a great experience, their treatment needs to be effective and convenient. So everything that I do is motivated by patient experience. I'm less concerned about cost to me and more concerned about patients having that experience.
I know if my patients are happy, then I'm going to be very busy and I'm going to make their referrals happy as well. I'm willing to take risks and try things that might cost money, in hopes of continuing to evolve our patient experience.
I: What tools or technologies do you use in order to provide your patients with efficiency and convenience?
W: One has definitely been clear aligners: You have the potential to provide a much better patient experience with aligners compared to traditional fixed appliances. The second key that has helped me with this is Dental Monitoring, which we've been doing since March 2019.
Through all these implementations, I've been able to provide patients with a more "20-20 level" of customer service.
Customer service is different this year than it was last year, and of course it's different than 5 years ago. Expectations of customer service are always changing with the times and we are always committed to being on the forefront.
I: What kind of reception have you gotten from your patients upon introducing these new tools?
W: It isn't always smooth sailing. We've learned that when you provide patients with a different way of doing things, you need to be able to provide them with support and something like Dental Monitoring, for example, took a while to implement because we weren't sure of the best way to do it.
It's a matter of constantly evaluating how something is working and what makes the patient feel most comfortable. We found that a better approach was to create our own resources to help patients with new technology, give it to them, let them first try and do it at home on their own time, and then bring those who need extra assistance back into the office. The key to patients adopting new technology is to provide them with resources and the best resources are those that you create yourself and that are specific to your office.
I: How have things like Dental Monitoring impacted patient compliance and treatment outcomes overall?
W: When a patient starts a treatment, we let them know that we require weekly DM scans. . If we don't get it, we have a system in place to reach out to them every week. This is all specified in our contracts and we even state that not getting a scan for a period of four weeks is grounds for dismissal from our clinic. We run a tight ship and do this for the patient's benefit. We explain to them having this data through Dental Monitoring helps make their treatment successful and predictable.
Dental Monitoring not only helps ensure seamless treatment, but also reduces the amount of appointments significantly, so in my opinion, it allows me to provide more convenient care that I was talking about previously. It allows me to provide this 20-20 level of customer service that our patients are seeking.
I: What other factors play a role in patient experience and satisfaction?
W: Definitely my team. We work together to really tackle problems, see what is working and what isn't for our office and for our patients. I'm proud of my team because they are always willing to evolve and change, and change is exhausting. I am so lucky to have an amazing team including a virtual coordinator or Dental Monitoring champion, who keeps things running smoothly.
The only thing that is constant in the world is change. And the way that I see things, if we're doing everything the exact same as last year, we're probably not doing a good enough job.
---
AD_MON_PA_006_01_rd_H_MF_en