DM Insights: Increase practice efficiency with data-driven orthodontics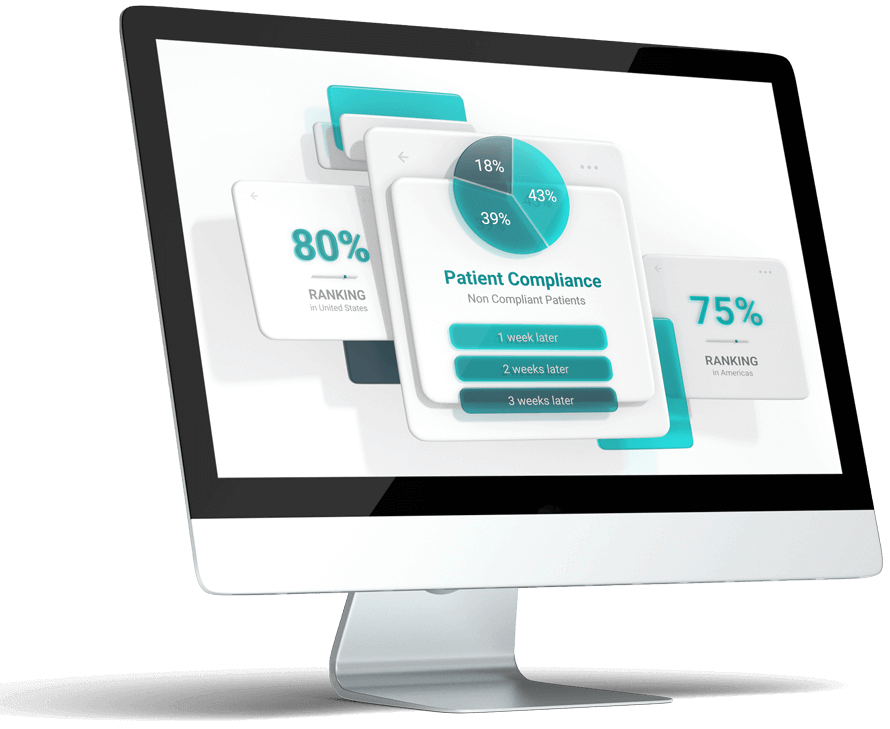 DM Insights i
s the industry's first and only data hub enabling doctors to access key metrics to optimize operations and enhance clinical efficiency. 
DM Insights brings you a new level of clinical visibility by harnessing data on patient compliance, clinical observations, workflow, benchmark performance and more.
The result is you get an expanded level of clinical control over the progression of your patients' treatment.
The newest feature on the platfor
m, Highlights, e
quips you with automated and customizable KPIs you can view at a glance on your dashboard. Highlights provides a condensed, easy-to-read view of the most essential metrics for doctors to optimize time and boost practice efficiency.
By clicking on the Highlights tab, for example, you can see automatically by what percentage the amount of unseats in your practice have increased or decreased over the past months — the system calculates it for you. It enables you to quickly and easily make the most informed decisions possible for your practice, all while ensuring effective treatment management.
No need to spend additional time trying to analyze large volumes of practice data. With the new Highlights section, we use our advanced automation technology to comb through practice data and present you a simplified summary of the most essential clinical data points to shed a light on practice performance, customized for you. 
Data-driven orthodontics is what will bring your practice to new, unforeseen levels of productivity and clinical control. It's time to take advantage of it.