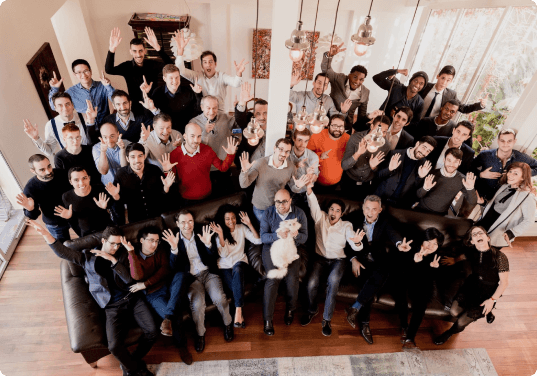 Careers
Create the future of the dental industry with us
Through cutting-edge artificial intelligence and virtual solutions, we simplify the lives of dental professionals and enhance patient care.
View open positions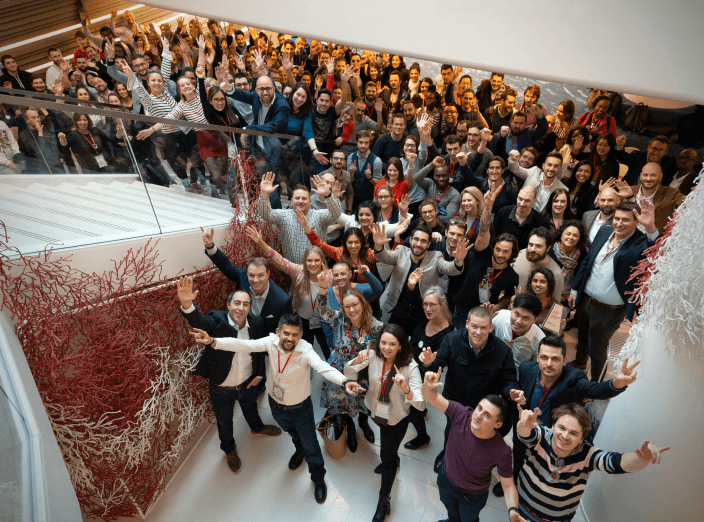 Who we are
We're a humble team on a bold mission
In 2014, we started with only a handful of forward-thinking dental professionals who wanted to develop smart AI that would allow us to monitor patient treatment differently.
Now, we're an international team on an audacious mission — to reinvent the patient experience and revolutionize oral healthcare through AI-powered remote treatment solutions.
We're the first and only AI-based solutions company expanding dental practices into a virtual environment. See what gives us the DM difference.
400+ employees in 18 countries
We're bold innovators
We use our diverse perspectives to challenge the status quo and pave the way to a new standard of care in our industry.
We're committed to excellence
We thrive on surpassing our own expectations and those of our industry partners by aligning ourselves with their efforts.
We're humble colleagues
We respect each other's opinions, construct a company culture of empathy, and put the needs of our doctors before our own.
Diverse backgrounds. Same energy.
Meet the team
Learn how our passionate team of DMers are impacting the industry in their roles.
Being an ambitious, international team means we have to get creative with how we work together.
We hire people who thrive when building relationships and connecting ideas that not many can in a cross-cultural environment.
Equal Employment Opportunity
DentalMonitoring is proud to be an Equal Employment Opportunity and Affirmative Action employer. We do not discriminate based upon race, religion, color, national origin, sex (including pregnancy, childbirth, reproductive health decisions, or related medical conditions), sexual orientation, gender identity, gender expression, age, status as a protected veteran, status as an individual with a disability, genetic information, political views or activity, or other applicable legally protected characteristics. You may view our Equal Employment Opportunity notice here. We also consider qualified applicants with criminal histories, consistent with applicable federal, state and local law.
DM complies with the France Women/Men Equality

Index

Open Positions
We are growing rapidly across the world. Find out more about where and who we are looking for. Opportunities await.