Digital Technology in Orthodontics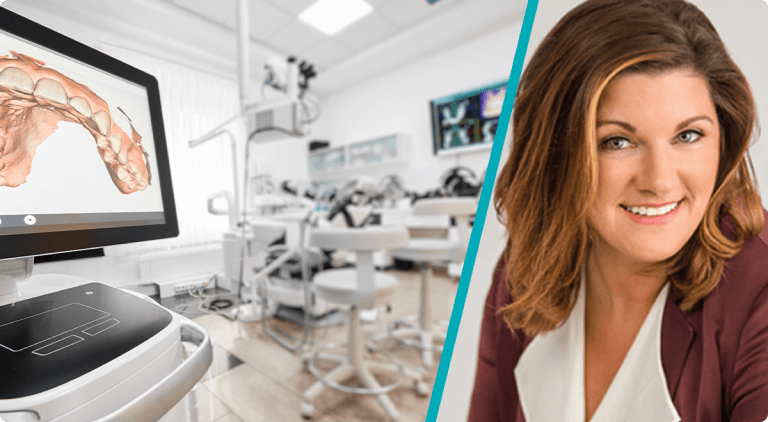 I think we can agree that the events in 2020 jump started the digital transition in orthodontics from the early adopter phase, to likely the early majority phase, not only for our practices but definitely for our patients as well. Patients have seen the convenience of what technology can do for them in their lives as it relates to appointments and activities that take up a lot of time and are inconvenient to their schedule. Now, consumers are seeking out efficiencies in many aspects of their lives, including the convenience for any appointments they have that can be converted to a digital experience and save them time. Time to get off of work or school, drive to their appointment and then the time it takes to resume back to their life and responsibilities.
For practices that didn't fully adopt the digital opportunities and virtual patient monitoring into their business, but simply used it as a band aide to survive during COVID-19 closures and restrictions, and then resorted back to what they've always done, will not see the growth of those practices that truly pivoted and looked at their service to their patients through a different lens. This was a perfect time to be able to take a step back from your practice and look at everything from a whole new perspective. How to not only make changes that are more flexible for your patients, but also changes that are more flexible for you, your schedule, your staff, and your work/life balance. And not just from the financial perspective, but from the staff retention perspective, from the perspective of the community you have built your practice in, from the perspective of your patients.
Saying you want to make changes and committing to making them happen are two very different perspectives and take two very different amounts of energy. You have to make decisions and be purposeful about implementing changes, you have to keep your eye on the goal, on the objective and not get distracted. I have clients that actually saw a 37% increase in starts and production in 2020 or a 24% increase or an 18% increase. These are remarkable numbers during a year that saw such significant restrictions and closures to our industry. These practices pivoted, recalibrated their systems, services and processes and partnered with my firm to understand how to fully capitalize on every opportunity available to maximize the service to their patients and their practice growth.
Internal to our practices, seeing the value in transitioning chairside technicians to becoming digital assistants and understanding the benefits to that training and skillset is becoming particularly important. This role has come to fruition quickly over this past year. The skill set needed to be able to make this transition successful is not that much different, however you do need to have someone in this position that also has the ability to connect with patients in a different manner. There is limited live contact with these patients; your digital technicians need to have the ability to connect with your patients virtually, to hear them differently and be able to solve their concerns. It's definitely been a role that has been difficult to embrace prior to what last year forced us into. We need to embrace what we've learned and what is available to us as employers. Not to simply look at these options and possibilities as a band aide until it's not needed anymore. When you have a trusted team member, you have an amazing resource in a virtual assistant. I've seen team members that are so vested and dedicated that they're in consistent contact with patients, even after-hours, and fully utilizing their ability as a virtual assistant. It takes organization of what they are monitoring, what they are reporting on and when. Clarity in what the doctor expects and what the team member is willing and committed to. When this is done well, there's a remarkable opportunity for the practice to serve their patients without the team member even having to come into the office.
The need for more digital technologies in our practices as it relates to the patient experience has come quick. We are not talking about digital record keeping or technologies that help us internally to our practice. We are focusing on the technologies available to promote and market our practice to the community of patients that are now hungrier for anything that will benefit them and maximize their time. You have tools, such as Dental Monitoring, available to you now and you can use them to attract a broader set of patients. Patients to see value in and request 'appointments on demand' and the ability for the practice to monitor their treatment on a weekly basis is a powerful digital tool for your practice to provide – where is your practice on the digital transformation bell curve?
This content hosts feedback from patients, healthcare professionals or experts using our products. Those feedbacks are provided by DM users contributing exclusively from their individual experience and use of our solutions. Dental Monitoring SAS does not guarantee the accuracy and the exhaustiveness of these experiences and, therefore, shall not be held liable for any direct or indirect damages suffered by users of this content or by third parties and resulting from their experiences and feedbacks. Products availability, claims and regulatory status may differ across countries depending on local regulations. Contact your local representative for further information.
AD_COR_WB_Blog - Digital Technologies by Shimmin_035_01_rd_A_MF_en